Woombie Convertible Pink Owl
Woombie Convertible (Non-Vented)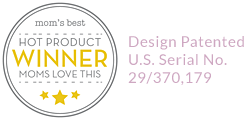 The Woombie Convertible allows the conversion from the Original Woombie swaddle sleep sack to an arms-free sleep sack easily, when the time arises to transition the baby. Parents have the options to gradually allow baby to enjoy a arms-free sleep at their own pace. Do what's most comfortable for your baby with either option of full swaddle or arms wide open!
Non Vented Convertible
92% Cotton / 8% Spandex Blend
Fabric stretchy
2-in-1 product
Note : The Convertible Woombie has a 92% Cotton 8% Spandex Blend, which results in slightly more restriction.
Size
Age
Woombie Length
Weight
New Born
0-3
months
51-56 cm
from neck to toe
2.5-6 kg
Big Baby
3-6
months
61-66 cm
from neck to toe
6.5-9 kg
Planning to get a Woombie Convertible for your baby? Take a look at the video below to see how easy it is to use.
How to use a Woombie Convertible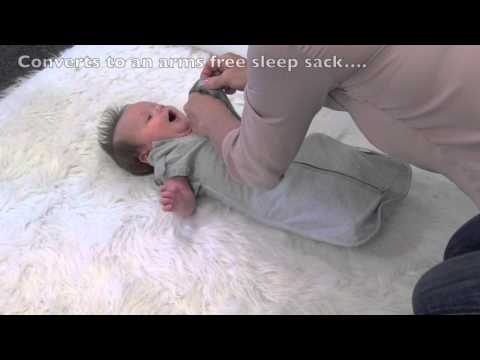 ---
Woombie Size Chart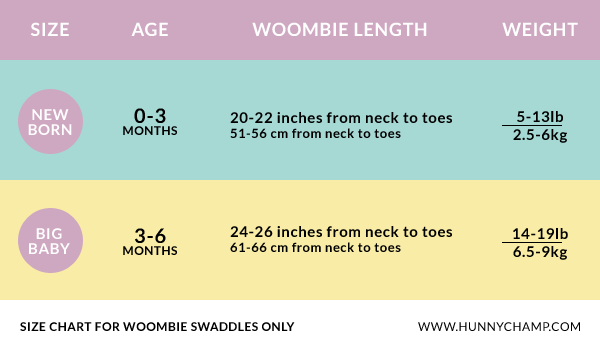 ---
Safe
Prevents loose blankets in crib
Does not restrict hip movement
Maintains airflow with a breathable fabric
Unlike a blanket, will not unravel potentially covering airways
Effective
Soothes baby by re-creating the womb setting
Swaddles baby easily & effectively
Prevents unnecessary waking due to the startle reflex
Prevents face scratching by cocooning the hands& arms
Tapered waist applies gentle pressure to gassy tummies
Comfortable
Soft cotton fabric gently hugs baby
Lightweight & breathable, great for all seasons
Soft compression recreates the feeling of touch, increasing baby's security
Easy
Simple to use, just place baby inside & zip it up!
Eases the transition from womb to world
Two-way zipper makes diaper changes a breeze
Easy cleaning & care
---
This item is Patented, U.S. Serial No. 29/370,179
Canadian Patent Pending
European Patent Pending
Australian Registered Design No 334570
---