Suppori Ruby Red
Suppori Baby Sling
The SUPPORi is an innovative baby sling carrier from Japan.
Features and Benefits:
Safe, secure, and effective way to carry baby
Comfortable & easy to use – no extra parts required
Durable – manufactured using triple-stitch technology
Alleviates baby wearing injuries caused by most carriers
Does not retain heat and can be used year-round
Recommended Age:
Approx. 6 months (7kg) to 36 months (15kg)
For Size Chart and details, please click here
Suppori Baby Sling from Japan
The Suppori is recommended for a baby who can sit unsupported (approximately 6 months/7kg to 36 months/15kg). Pregnant mothers can use it too. The Suppori should NOT be used for newborns.
Our sling comes in 5 different sizes from M up to 4L(XXXL). Additional RM10 for size 3L & 4L and pre-order is required.
---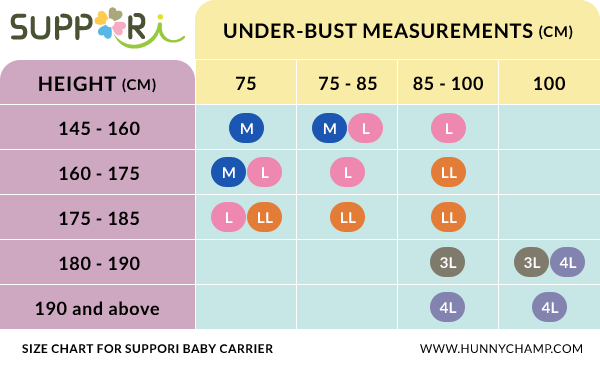 ---
How to use a Suppori Baby Sling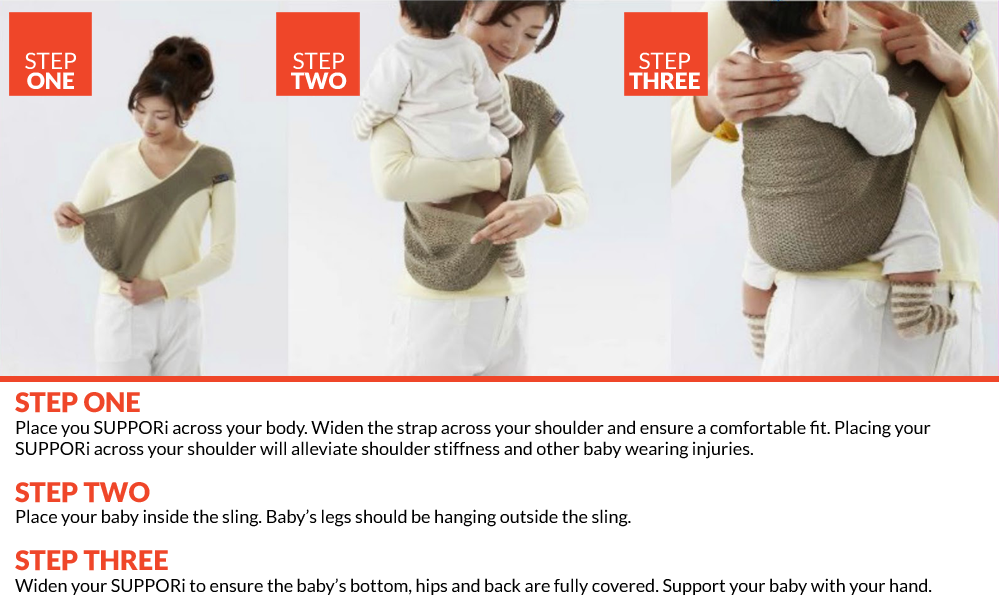 ---
Features:
Safe, secure, and effective way to carry baby
Absorbent – great for beach, water parks, or bath time with baby
Comfortable & easy to use – no extra parts required
Lightweight – fits in a handbag or pocket
Durable – manufactured using triple-stitch technology
Alleviates baby wearing injuries caused by most carriers
Does not retain heat and can be used year-round
Encourages emotional bonding
Awards:

---