Flipper Pororo Collection Crong
Fun and attractive design
Opens and closes with one touch
Stores your toothbrush in an enclosed compartment
Comes with dual suction cups
Fits most toothbrushes
Great way to store toothbrush while traveling
Organic and non toxic anti bacterial agents
Free of phthalate and PVC
Age group: 3 and above
Weight: 35g
Flipper Pororo Collection – Crong
Flipper Toothbrush Holder keeps your toothbrush easily and hygienically. With a properly-enclosed storage, Flipper protects your toothbrush from contamination by airborne bacteria, dust and other foreign particles that may cause oral diseases.
Flippers are subjected to a thorough and intensive quality control process carried out by reputable leading laboratories in Europe and the US, meeting and exceeding a series of consumer safety, health and environmental standards. Flipper uses only safe, high-quality materials in its production.
Most toothbrushes should fit into the Flipper, as toothbrushes are usually designed with a slim shaft after the bristle (the shaft dimension is generally standard among toothbrushes in the market).
Step 1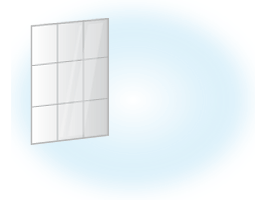 ---
Find a smooth, flat surface (preferably mirror or glass) to place your Flipper. Moisten the suction cups with water, and press the Flipper firmly against the surface.
Step 2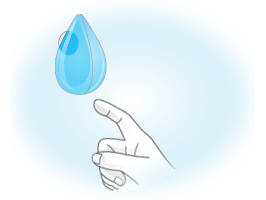 ---
With a finger, push the Flipper sideways until the two halves stay open. You can use the small flap at the bottom of the Flipper to help you.
Step 3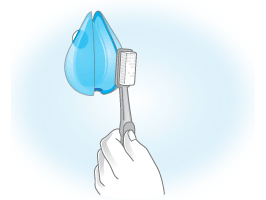 ---
Simply push and insert your toothbrush by the handle – the Flipper will snap shut automatically. To remove your toothbrush, pull it towards you – Flipper automatically opens for your toothbrush!
Fun Fact
Flipper can 'flip' at least 50,000 times – this is equivalent to using Flipper 3 times daily for 45 years (based on our research testing)
Flipper is designed to hold up to 150 grams. Most toothbrushes in the market weigh less than 75 grams.
Flipper is the original design invention with international recognition, with patents awarded globally. It has also won acclaimed design awards including the international reddot design award, Singapore Design Award and Malaysia Good Design Award in recognition of its quality and design excellence.
The Flipper Fun Animal Collection is designed by Orca Design
Only logged in customers who have purchased this product may leave a review.
---