Cloud b Glow Cuddles Bear
The Glow Cuddles Bunny combines both sight and touch to help deliver the sleepiest and deepest slumber to little ones with it's touch-activated heartbeat and soft glowing light
Provides a calming nighttime companion that helps soothe your child to sleep
Glows and mimics a steady heartbeat when touched or hugged
2 sleep-timer options: 10-minute timer on the touch feature – heartbeat or vibration, 23-minute timer on the soft glow
Removable heart unit
Out of stock
Cloud b Glow Cuddles Bear
The Glow Cuddles Bunny combines sight and touch to help deliver the sleepiest slumber. With just a little hug, the touch-activated friendly bear gives off a soothing glow, as well as the calming rhythm of a heartbeat. The ideal bedtime companion for restless babies and children who has difficulties getting to sleep every night!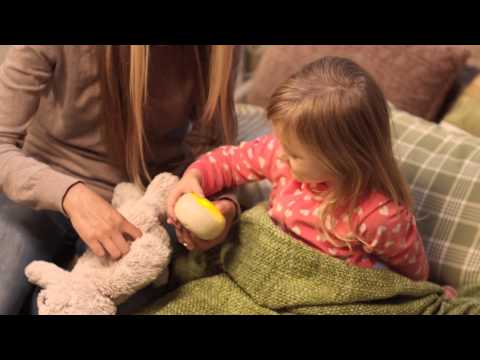 ---
Glow Cuddles Bear Features:
Touch-activated heartbeat
Softly glowing light
Removable heart unit
Sleep-timer options: 10 minute timer on the touch feature – heartbeat or vibration, 23 minute timer on the soft glow
Requires 3 AA batteries; batteries are included
Other information
Retail box dimensions: 7" x 7.5" x 9.5"
Manufactured by Cloud b
Only logged in customers who have purchased this product may leave a review.
---